Professionals, create your space for free
to sell or purchase your second-hand mobile homes and chalets.
On this space reserved for professionals from the outdoor accommodation industry (campsites, distributors, tour operators and works councils), you can PURCHASE, ESTIMATE THE VALUE and SELL your second-hand mobile homes, chalets and canvases to professionals or private customers.
The number 1 Professional Second-Hand Mobile Home Network in Europe, with over 2,200 campsites and 300 partner distributors in France and abroad.
Our trade stock is selected by experts and updated regularly. Each season (September to December), you will find an average of 1,400 mobile homes for sale.
BUY
BETWEEN sites: negotiate second-hand purchases and minimise transport costs by buying close to home.
A matchmaking service, connecting professionals so you find the best second-hand mobile home at the best price.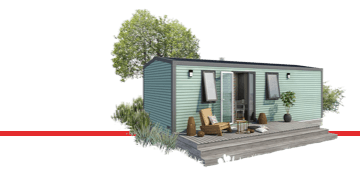 ESTIMATE
MANAGERS: estimate the value of your rental fleet and plan its renewal
SELL
For PROFESSIONALS: renew your second-hand mobile home fleet.
For INDIVIDUALS: grow your business by selling mobile homes on-pitch.